Meeting Sue Moxley, the face behind the brand of Famous cosmetics was a fantastic experience at the bloggers boutique, so when I was invited to her relaunch event at the Rose Club, I couldn't wait to see what was in store!
Being a blogger has perks with regards to attending great events (and I have been to a few since blogging for Scarlett London) but never anything on this scale.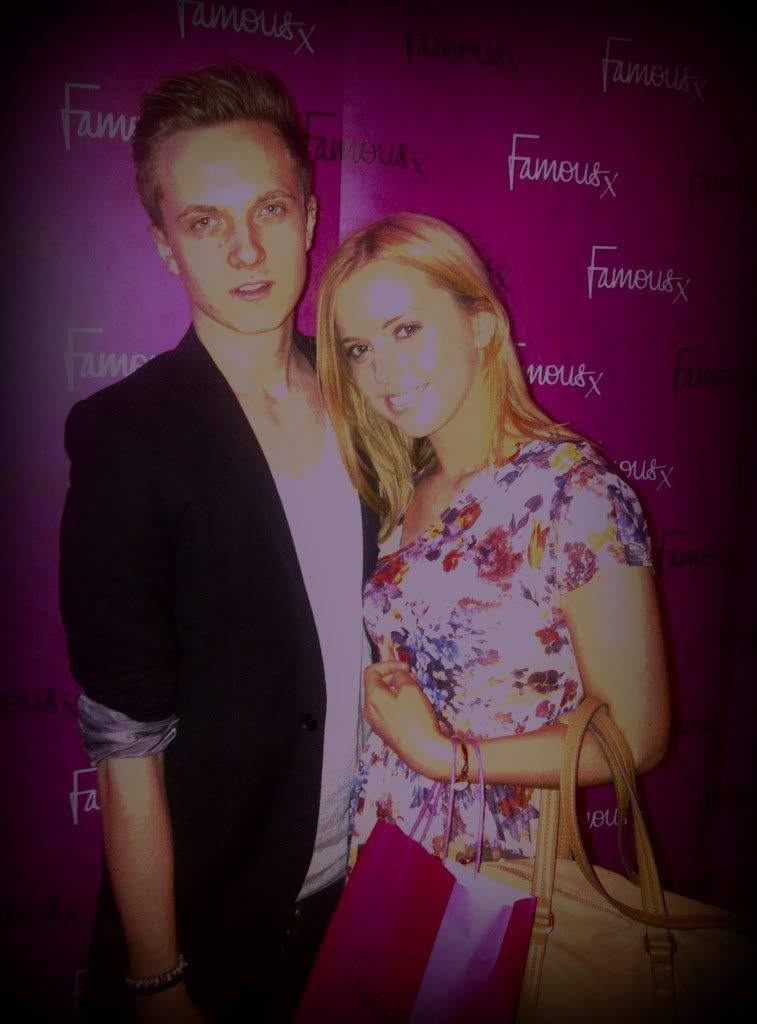 Above: Regan Okey and I at the Rose Club, Mayfair.
Arriving fashionably late with my friend, aspiring model Regan because we were both working, we entered the Rose Club and descended down the stairs feeling like celebrities.
The room was filled with a mix of glamorous people sipping white wine and mingling with celebrities such as Andrew Stone, Chico, Kitty Brucknell and 2 Shoes.
Earlier in the evening, the event had kicked off with Sue presenting her new makeup collection which was packed with bright pallettes and shimmering bronzers which complimented jet black mascaras and smokey shadows.
Whilst the wine was flowing and the DJ was playing some amazing unheard samples, everyone from the celebrities to bloggers and press were scoffing on the scrumptious cupcakes, emblazoned with the Famous edible logos.
Above: The new colour collection from Sue Moxley!
Greeted warmly by Sue, who looked stunning with her tumbling blonde waves and gorgeous evening outfit, and her husband David Van Day, we headed to the bar to sip white wine. Then we were treated to a preview of the new collection which included bright blushers, nude lipsticks and shiny glosses which were all gorgeous and perfect for summer wear. The collection was laid out intricately on each table with information on the products and how to wear it like the a-list.
Above: Two Shoes performed at the event!
Once the wine had kicked in, it was then time to head round the dancefloor and mingle with the crowd. To be blunt, I was incredibly nervous as I had never before been to an event surrounded by so many famous faces. However, luckily I had one of my closest friends with me to boost my confidence and introduce myself to the guests.
Regan is a guy with the perfect amount of confidence and was able to strike up conversation with former X Factor contestant Kitty Brucknell who was friendly but no different to the wild, crazy and experimental girl we saw on the ITV show last year.
Her embellished 'Diva' jacket was certainly an understatement. Undeniably though was her amazing voice which was booming out the speakers when she asked the DJ to play some unreleased tracks.
I had such an amazing night and after the event I ended up going to Soho, jumping in a taxi with Kitty Brucknell and chatting with 2 Shoes at a table for the whole night. Ending up with this beauty of a picture whilst watching drag queens and talking babies. It was very surreal but one i'd love to repeat.
I am certainly not paid to express my opinions on here and I pride myself on giving honest reviews rather than saying I like a product for the sake of it. Famous may not be MAC or Chanel but it certainly gives them a run for their money if your looking to update your daily makeup routine. I've worn most of the products from my goody bag at work then applied the colour palette to transition to an evening look and had great comments so far.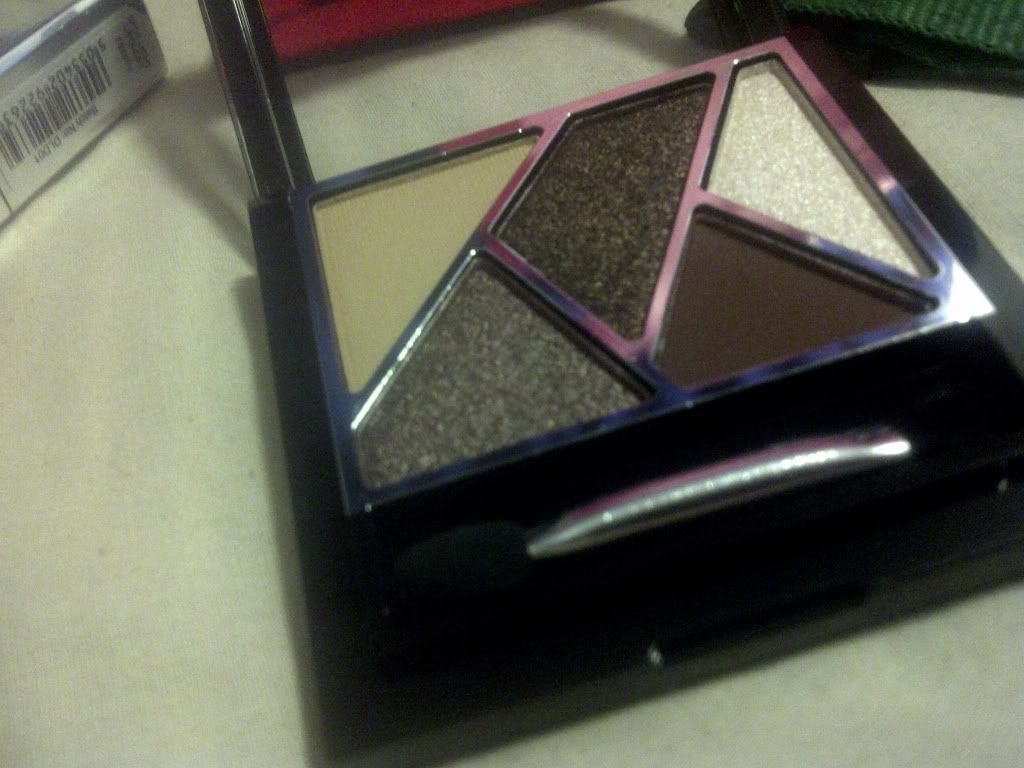 Above: High Five Shadow in browns, £4.99!
I just want to say a massive thank you to Sue Moxley and her team for putting together such a fabulous event. Most of the pictures you see on this post are from the Facebook page for Famous Cosmetics as my camera didn't like taking good quality pictures in a dark room. Typical!
You can purchase Famous cosmetics from Superdrug stores nationwide. Further reviews on the individual products will be published in the next few weeks.